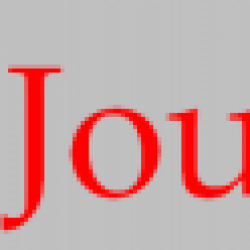 Call for Papers
(Article, Book Review, Conference Notes, Interview)
 KSP Journals is indexed in EconLit.
Dear Scientists and Researchers,
1. KSP Journals are published in quarterly periods with double blinded peer reviews. The journals publish book reviews and conference notes in addition to articles. Moreover, KSP Journals would like to publish Letter to Editor, Technical Note and Interviews. Therefore, KSP Journals makes this call for qualified articles of respected authors and for other kinds of texts.
2. KSP Journals publish the introductory texts of new published economic books under the title of "New Economics Books" in co-operation with the most respected publishers in the world (for instance Cambridge U Press, Edward Elgar, Elsevier, MIT Press, Palgrave MacMillan, Springer, Wiley, World Scientific).
3. KSP Journals give great attention to being against of plagiarism and publish the plagiarism attempts, which are found out, in the web site.
4. KSP Journals are indexed by various international indexes. Please, visit the web site.
5. KSP Journals needs reviewers to make the scientific evaluation of the presented articles. Any scientist who want to be a referee, may only be a member to website with "Reviewers" role.
6. Please, read new editions of KSP Journals and investigate its Editor Committee and Publishing Policies. This will give you idea and insight about KSP Journals.
If you have any questions, please contact with us at:
editor@kspjournals.org or secretarial@kspjournals.org
Current Issues, Please See.
Journal of Economics and Political Economy (JEPE)   Current Issue
Journal of Economics Library (JEL)  Current Issue
Turkish Economic Review (TER)  Current Issue
Journal of Economic and Social Thought (JEST)  Current Issue
Journal of Economics Bibliography (JEB)  Current Issue
Journal of Social and Administrative Sciences (JSAS)  Current Issue
KSP Journals Invitation Service.